Carbon dioxide, as the main greenhouse gas, has accumulated in the atmosphere at an alarming rate over the past several decades, which is the main cause of global warming. Therefore, the elimination and conversion of carbon dioxide has become the key to solving environmental problems.
Compared with the traditional industrial method of chemically absorbing carbon dioxide with ammonia, the use of photocatalytic means to convert carbon dioxide into organic materials that can be used is a cost-effective and environmentally-friendly method. In this process, the light-functioning catalytic materials play a role. A decisive role.
However, at present, photocatalysts for the reduction of carbon dioxide, whether they are heterogeneous catalysts represented by inorganic semiconductor materials or homogeneous catalysts represented by metal organic compounds, have certain defects, such as a narrow range of light absorption and are difficult to recover. Reuse, etc. Therefore, it is of great significance to explore new types of carbon dioxide reduced photocatalytic functional materials.
Under the support of the National Youth Foundation's Outstanding Youth Fund and the "973" Major Research Project of the Ministry of Science and Technology, the Luo Junhua Research Group of the Key Laboratory of Optoelectronic Materials Chemistry and Physics of the Fujian Institute of Materials Structure, Chinese Academy of Sciences utilizes the photoactive motif Ir(ppy). 2 (Hdcbpy) coordination reaction with rare earth ions, successfully obtained a dual-function coordination polymer (CP) material (Y[Ir(ppy)2(dcbpy)]2[OH which has both strong light absorption and excellent photocatalytic activity. (Ir-CP)), and for the first time applied such photofunctional coordination polymer materials for the photocatalytic reduction of carbon dioxide, the compound exhibits a very strong visible light absorption capability (absorption edge reaches 650 nm) and a long time. The fluorescence lifetime (29.05 μs) is nearly 4 times longer than the fluorescence lifetime of the Ir motif, and the long excited state lifetime favors its catalysis.
Based on these advantages, Ir-CP exhibits outstanding photocatalytic CO2 reduction capabilities with a catalytic conversion rate (TOF) of 118.8 μmol (g of Cat.)-1 h-1 and a catalytic quantum yield of 1.2%. At the same time, Ir-CP has a one-dimensional [Y(OH)2(CO2)2]∞ chain structure, which greatly enhances the stability of the compound. The results of photocatalytic recycling show that Ir-CP light function is utilized. The material was subjected to multiple catalytic cycle experiments without significant changes in catalytic efficiency. The relevant research results were published in the Chemical Society of the Royal Society of Chemistry (Chem. Sci., 2014, doi: 10.1039/C4SC00940A).
Previously, the research group has made important progress in the research of molecular-based photonic crystal materials, especially polar molecular photoelectric functional crystal materials. See J. Am. Chem. Soc., 2014, doi: 10.1021/ja504319x; Nat. Comm. ., 2014, 5:4019 doi: 10.1038/ncomms5019;Adv. Mater., 2013, 25, 4159; Adv. Funct. Mater., 2012, 22, 4855; Angew. Chem. Int. Ed., 2012, 51, 3871 and so on.
PCD Inserts
OPT Cutting Tools Co., Ltd specialize in offering a comprehensive gamut of PCD diamond inserts, Some of our major product include PCD milling inserts and PCD turning inserts. Then, how to identify the different of them?
Turning is machining that is generally conducted on a lathe. To make it easier to comprehend turning, imagine the machining of a car shaft for example. The workpiece is held by both ends and rotated. Then a tool on a tool post or, if manual, held by hand is moved into the workpiece to carry out the machining.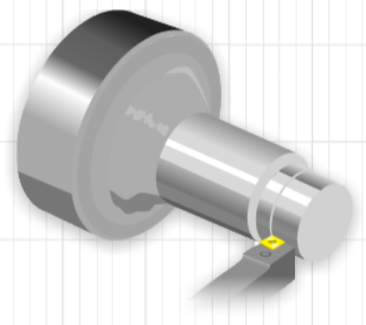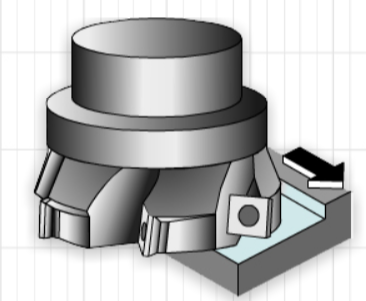 Milling is opposite to that of turning.(major product: pcd inserts PCD Cutting Inserts PCD Milling Inserts PCD Grooving Inserts) When milling the workpiece is stationary and the tool is rotated. As the tool rotates one or more of the cutting edges engages with the workpiece and removes material. Therefore due to the action of the cutting edges coming into and out of contact with the workpiece the machining is interrupted machining. As the cutting edges engage and disengage with the workpiece the cutting edges are subjected to severe thermal shock. This is due to the rapid temperatures increase due to friction during the cut and rapid cooling as this cutting edge disengages from the workpiece. Therefore, to enable and achieve highefficiency machining, cutting tool manufacturers strive to improve and develop tool materials and cutting edge geometries. For milling, it is important to select a tool grade material that can withstand severe working conditions and a cutting edge geometry that can maximize the performance of the cutter.
Generally, PCD inserts are identified by different geometry by using letters of the alphabet. A wide range of geometries are listed as standard, Here we present some of PCD diamond inserts which widely used.
PRODUCT DETAIL: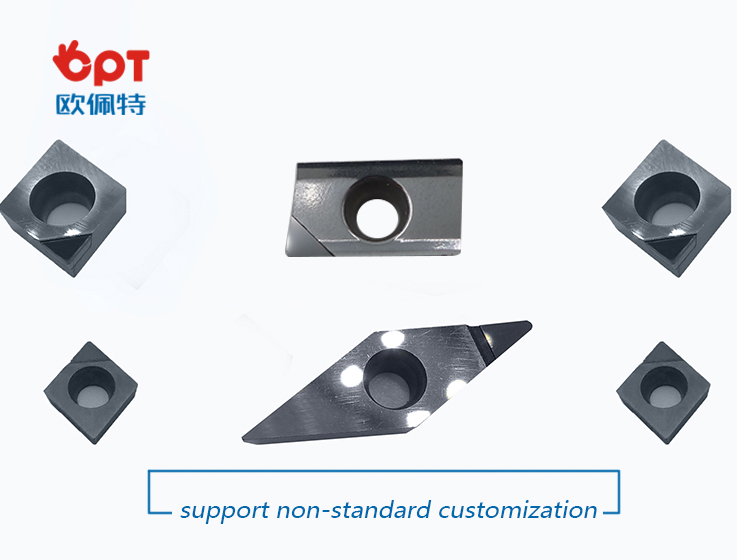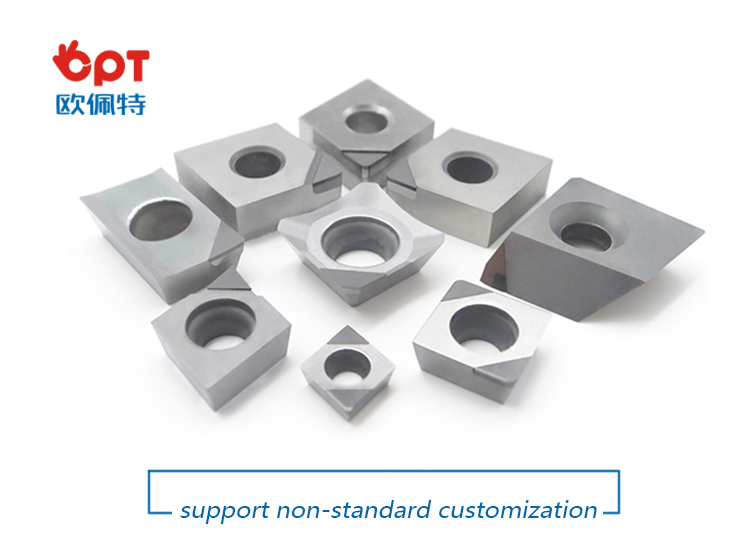 product catagory :

PRODUCTING PROGRESS:

PAYMENT AND DELIVERY: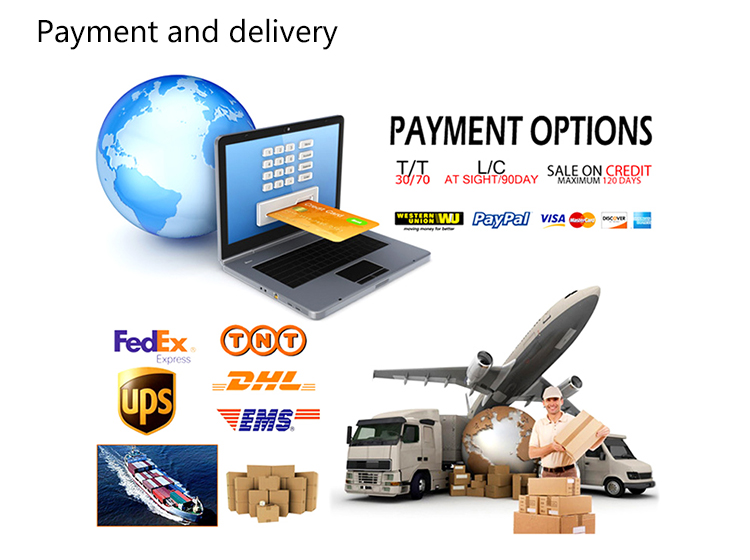 PRODUCT EQUIPMENT :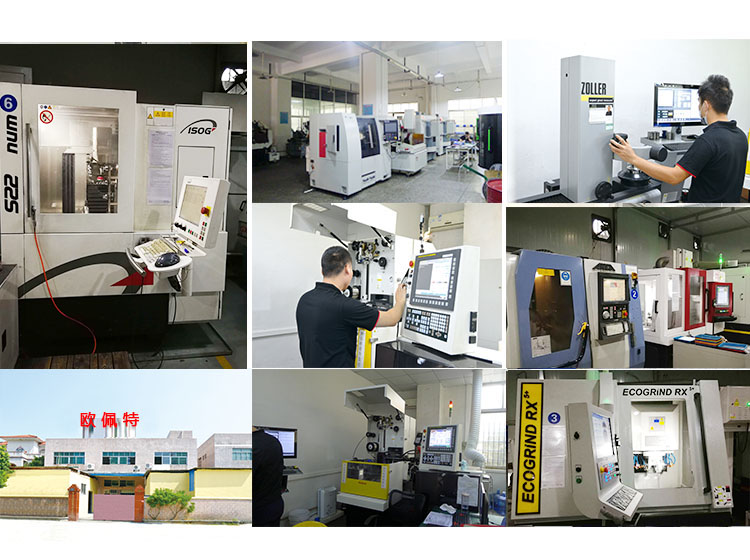 ABOUT US :
We are specialize in manufacturing PCD diamond tools and Carbide tools. Our major product inclulde PCD inserts, PCD Reamers , PCD End Mills , PCD Taps, Cabide Inserts,Carbide Drills, Carbide Reams, Taps etc.,
we also offered customized cutting tools per drawings, and provide package according to customer requirements. We manufacture a series range of cutting tools for machining of Cast iron, Aluminium alloy and Non-Ferros metal, it is widely used in all major sectors like Automobiles, Engineering, Aerospace, Aviation and 3C industry. Premium quality of raw material is used in the production and strict examination during processing with advanced equipment, so our client are satisfied with our reliable quality and on-time delivery.
Our best selling of cutting tools include PCD Inserts, PCD End Mill , PCD Ball Nose Mill, PCD Reamer , Carbide Taps , Carbide End Mill , Special Form Cutter and many more. For these years we have been made a large forward in the technologies of manufacturing cutting tools. With high quality on performance and price, our product sells well both on domestic and overseas market. And we will always focus on the quality and best service, to make long business relationship.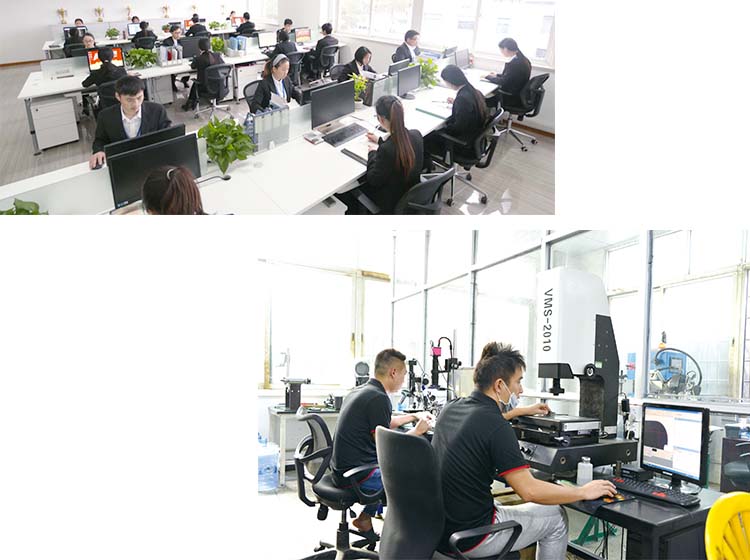 quanlity control:
We have dedicated team of quality control and precise equipment to keep good and stable performance for our products and processing services.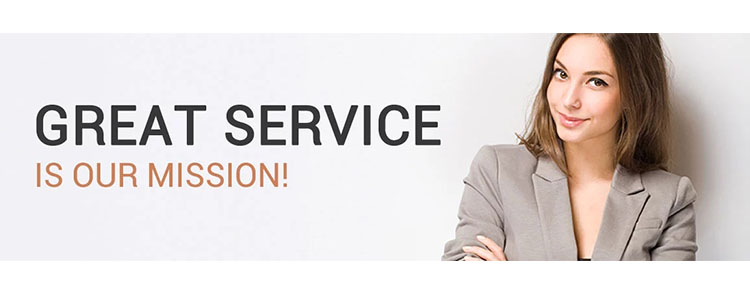 PCD Inserts
Chip Breaker,PCD Indexable Inserts,Diamond Blade,PCD Chipbreaker Groove Blade
OPT Cutting Tools Co., Ltd. , https://www.optdiamondtools.com